SIT Digital all products are OSP / ISP related functions
Fiber Utility Management System is ESRI Enterprise based end-to-end fiber network engineering and management tool. It carries OSP/ISP modules along with related functions and use-cases
SIT Desktop is ESRI desktop based tool for fiber planning and design, it carries auto FTTH design functionality as well as data import and exports. Standard schematics and document exports support field intelligence for fiber deployment.
ESRI Collector based mobile applications, SIT Digital developed mobile applications for field data collection and implementation monitoring. Auto optimization for mobile network
ESRI enterprise dashboards and reports for passive network resources and assets, project management dashboards and other related reports enabled with interactive geo locations.
Enterprise Content Management developed by SIT Digital on Microsoft technologies, handy tool in mobile as well as web.
Project Management Office tool to monitor and manage large scale projects, integrated with mobile and user friendly web apps, developed on Microsoft technologies.
ESRI based workforce management customized for passive network deployment and operations.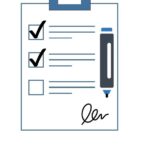 ESRI based work order management customized for passive network engineering, deployment and records management functions.